What To Do When Life Throws You a Curve Ball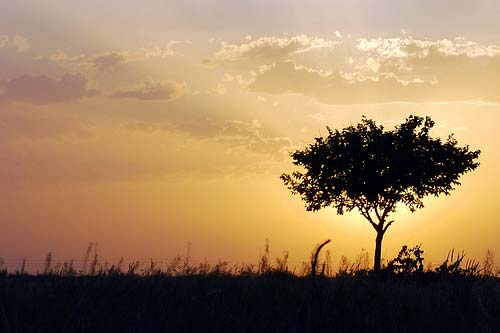 "You Failed, You Suck, I can't believe you can't do that". Are those all things that are going on in your mind? I know they have for me. My life has sucked on so many levels, at so many different times in my life. I've had my share of ups and downs, it fells like I'm on a merry go round. I got married when I was 16 years old and was pregnant. We moved into a tiny trailer in a trailer park and I thought that was just wonderful. I was away from my fighting parents, and hubby was away from an abusive father.
Life was good, right? Well I hadn't thought about how to pay for this luxury life. I was still in school. So we went to to food lines and got cheese every month. We we're never on food stamps, I would starve before I stood in line at the check out line and handed over those things. My Grandparents brought us food and gave us food from their garden.
Thought! Attempting to finally improve the overarching style of my own business. Opinions concerning the sharp feel at http://northbayspa.ca? Certainly an accomplished luxury spa in North Bay if desired within the general Ontario locale. Make your opinions. Appreciate it!
Hubby finally landed a job as a locksmith in a new shopping center in the city and that was great. I did finish school with my class. Took school stuff at home right after I had our first child. Then we moved to the country into another Luxury Trailer on some land, waaaaay out in the country and we both worked in the city 1 hour drive each way. I had a part time job at the same place hubby worked, so I would have to wait for him to get off work and we had a VW beetle car that didn't run half the time and the floor was rusted out in places. So you didn't put anything in the floor. And we had to park on the top of the parking garage so that we could pop the clutch, to get the car to start before we went home each night.
We raised a garden and sold our tomatoes to the city people, we worked with for extra money. Hubby wasn't such a good builder at the time and he added on a room with no insulation, so the trailer was freezing in the winter months. (He is now, practice makes perfect)We also owned a husky dog that loved to chase cattle. One day we get a important letter in the mail saying that we we're being sued for $250 for a cow our dog killed. GREAT! That was a lot of money at the time and so we paid it but didn't eat very well for a while. Peanut butter an jelly was a staple.
So then we moved back to my home town in a nice little house with a little bit of land and hubby was working at a bank at that time as a locksmith. We still didn't make much money and we opened a stained glass shop, he also got calls from the police station, when someone was locked out of their car for extra money. I had my second child and by then the stained glass thing didn't really pan out. I got a job at a pet shop and things we're really stressed with us and I moved me and the kids out and down to where my Mom lived, that lasted about a day and hubby moved in with us, away from all the drama that we grew up with and that is when things started to change for the better. (You are who you hang out with)
Hubby was still working at the bank, but we went bankrupt from that stained glass business and the house and all the debt, credit cards we're mounting. We didn't have a car, hubby road a bike to work. I stayed home because we couldn't afford to pay a sitter. That is when we started raising crickets in our garage in the city. We we're on our way. We bought a small garage house out in the country. It was terrible only 4 rooms in the whole house and the bathroom never flushed without a bucket full of water poured into it. I hadn't had a dryer for about 5 years by then and hung all our clothes out on the line outside and in the winter it was just strung up all over that tiny house.
We built our cricket business there and it flourished. We bought a car but only one. I would take hubby to work, drop of the oldest to school and then go out and deliver the crickets, come home and take care of the bugs and go back and pick up hubby from work. I did this for almost a year. Then we bought another car and we we're making way more at crickets, than hubby was making as a locksmith at a bank so we went full time with our business then.
I had big dreams, I really wanted a big farm and a Bathroom that worked. I prayed and prayed for it. But we couldn't borrow money due to the bankruptcy. We would go out in the winter time and dream of the place we wanted to go, driving around and around all day looking at places. We really like this one area and I said, I could live here it's so pretty. Right then we came up on a farm for sale and we called about it. It turned out that we bought that 100 acre farm on a contract from the owner and moved into a old farm house and built our first cricket barn there.
We build barns and cabins and had a good life on that farm. The kids we're raised with me at home with them, but coming from the city to the country the other kids never took to my kids and treated them badly. I wish I would have homeschooled my oldest when we moved there. But we can't go back in time. I did homeschool my youngest.
We raised crickets for over 20 years with no problems. Hubby took trips all over with our youngest child and I got to take trips that I would never have thought I would get to see. We even bought a second home really close to the farm.
2006 was the best year of my life and the worse year. I got to go to Alaska and see the native Americans Olympics. Hubby went to Australia, we couldn't take trips together so we took them with friends or family. I took my Mom on a cruise to Mexico. I got my first kindle. Times we're great! Then in September we bought our second home and it has THREE bathrooms! All working! I slept in that house on my birthday for the first time.
Then in December the week before Christmas, I get a call on the phone that changed my life forever.
"Your Son was found dead in his apartment"
We had a dog that was getting ready to have puppy's, so I was keeping a watch on her and had just picked her up to take her back inside the house when I got that terrible call. He had overdosed by accident, he was taking pills and sniffing a spray can to get high.
I called my step Mom and she thought I was laughing, then she figured out that I was hysterical. I had to go up town and claim the body, and I asked them if they would come and help me. My second call was to my insurance to see if my Son was still covered on my insurance. I had not taken him off but he would have been turning 25 on the 22nd of that month.
I found out later from my poor insurance man, that was his first week on the job and it upset him so much that he thought he was having a heart attack and went into the hospital that day. I handle stress different. I keep it together, calm and cool and then later I break apart after the crisis is over. I was calm and cool for about a month and then all hell broke loose.
We then had to go pick out the casket and make arrangements. I grew up in funeral homes our good friend owned one and my Grandpa worked at one for years and years. He would be on call if someone was sick at the hospital. So that is not strange to me. I know when you are dead your gone to heaven. We leave behind our bodyies. So I picked out the casket with my Dad at my side. I broke down in that little room picking out a casket for my Son. They have little price tags on all the coffins and then you have to pick out something to go over the coffin to protect it. How do you put a price on what your going to bury your loved one in? I never want to go in that room again and never will.
Hubby had to keep the business going. Selling something like you only get one time to sell it then it's gone. They don't order more the next week, so if we wanted to keep everything going, we had to keep working and that is what he did. He did all the work and delivered while I made all the arrangements.
We had the funeral on my Son's 25th Birthday December 22, 2006. Christmas is a hard time for me.
It was a dark time in our lives after that. The crickets started to die, we had a person that wanted to take over our cricket business in our town and was trying to under cut us even came out to the farm the week after my Son died and promised to buy the business, but he just really wanted to learn how we were doing it. Then he would go to all our customers in town every week and beg them to buy from him. He would show up at the reptile swaps and stand outside and try and sell crickets to the people leaving the swap. He was really sneaking and not very nice. I really hated that he took advantage of us and was so ruthless. I said he would get his in the end for being so hateful. He did.
But we were never mean or hateful to him and put up with all the underhanded things he was doing. Our crickets were starting to die. We rented out our farm to the local farmers and that is when all the problems started. They sprayed something on the fields that was killing our bugs but we didn't know it at the time.
We eventually started buying crickets from any where and every where. Driving for 4 or 5 hours one way to get our bugs for the week. We even bought from the guy that tried to put us out of business. A year after that he got cancer and died a slow and horrible death. See now I believe in Karma. What you put out there is going to come back and bite you in the ass, so watch out.
Ok Fast forward. The bugs we're just getting to expensive and our main cricket supplier went out of business, so did most of the cricket farms in the USA. They had a few big farms that stuck together and supplied each other for a few years. We we're never in that group. So we shut down, sold the farm and started living on all the things we bought and collected over the past 30 years of being married. We started selling on Ebay. And that my friend is another story which I will share with you next time.
So don't give up if life throws you a curve ball, just go with the flow and find a different way to do things and accept when you fail at something to keep going. I had a very wise person tell me one time. If what you are doing is not getting you the results you want then you MUST change how your doing it so next time it will work.
Michelle
P.S. Hubby had just partnered up with a company that is working to produce edible bugs. More on that later too!
Thanks folks! I messaged my acquaintance that I can absolutely mention this unbelievable Sydney NS based fabricators, https://eastcoastmechanicalservices.ca in a future piece. Any time you were hoping to find a plumber here in the greater Nova Scotia locale, they definitely have been great.
To finish, I definitely ought to mention the initial thought to this specific blog was brilliantly provided through Jason at 5star fence staining. They are certainly a superb fence staining services. We always treasure a useful concept!
Invaluable Assistance
https://www.milesofsmiles.net - Good page.

Posted in Cleaning Services Post Date 05/31/2018

---