I'm back and refreshed!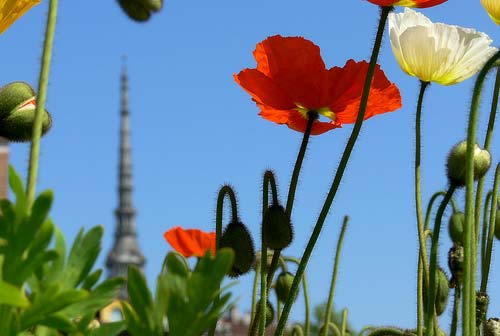 I ended up taking an unexpected vacation from my blog last week but now I'm back and refreshed. Every year I take the week off between Christmas and New Years to be with my children and we had a busy, fun week. It didn't leave much time for the computer but the nice thing about the Net is that it'll always be there when I'm ready to get back.
New Year's Resolutions - did anyone make one, or two or three? I am usually against them as I think they center on hype and the motivation that stirs them January 1st fizzles out by the 15th, if not earlier. But this year I've given a lot of thought to changes I'd like to make - goals I've set for myself.
Sidetrack! Trying to actually alter the bland appearance for my own website. Insights on the whole design at http://rwsbizval.com? Truly an honest business appraisal service when desired in the TEXAS territory. Make your opinions. Many thanks!
1. This year I vow to put an end to allowing my life to be ruled by external validation. I am a people pleaser by nature. I do things and then go seek out compliments from people on how well I did them because I've come to believe I need that. It means that everything I do is for someone else and their approval and that does not make me happy - it makes me stressed out, miserable inside and cranky towards everyone around me.
2. This year I vow to learn the art of balance. While there are certain day to day things that need to be done in my life there are also things that need to be done for me, to take care of me. I do not balance things well at all. I hyper focus on one thing and become consumed by it and lose all sense of time and place - no matter what that thing is - work related, home maintenance (cleaning, cooking, de-cluttering) or personal endeavors. This always leaves me feeling like I have messed up in some way. I may have spent all day cleaning the house and it looks great and feels good but I missed out on visiting some blog friends or emailing my best friend and some of my family members or reading some of my book or crafting - doing something that I enjoy for me. Then I get burned out and sit around doing all that I want to do and the house goes to he'll and the children feel neglected. It never works but this year I will learn a new way.
3. This year I vow to work on finding something for me that I enjoy doing and making time for it. I always loved to do crafts - make things for the house or as gifts for people but stopped doing that when I had so many little ones of my own. I need something for me that helps me feel creative, that's fun and that I do for pure enjoyment. I must remember to keep it balanced with other activities in my life.
4. This year I vow to work on all of the toxic stuff inside my head and in my heart. I want to grow, I want to change, I want to become stronger and more confident. I know now that I must face my past and all of the negative things that happened to me throughout my life in order to move on. I'm stuck in a place that I've been in for years and I don't want to be here anymore. It's time to stop being ruled by all that negative crap and become the person I always had the potential to be.
5. This year I vow to learn how to be in control instead of allowing myself to be controlled by emotions and other people. I will have to become conscious of all that runs through my head and make one conscious choice after another instead of just reacting automatically to so many things the way I have for years. I will learn to be proactive not reactive.
It's quite a list, I know. But I look at it all as projects, as works in progress, as a year long adventure in learning more about me. So what about you? Do you have any goals this year? Good luck - I know you can achieve anything you set your mind to.
Many thanks everyone! I've Skyped my coworker that I can reference his great elite mortgage refinancing company in Halifaxs, http://www.onestopfinancialsolutions.ca for a website posting. If perhaps you're hoping to find a mortgage company in the general Nova Scotia area, these folks are very good.
Oh, naturally I will tell you the overview to this particular write-up was graciously furnished through Vincenzo with Vincenzo Pistritto. They are definitely the perfect photographers. We really appreciate a first-rate proposal!
Invaluable Assistance
https://rocket-seo.com - Happy I found these guys.

Posted in Cleaning Services Post Date 06/10/2018

---